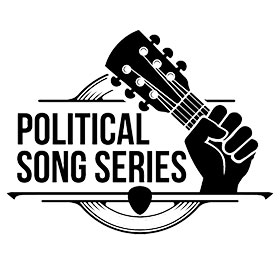 Las Cafeteras Songwriting Workshop
12:00 pm Tuesday, October 10, 2023
Dewey Room, Pattee Library, Penn State University Libraries
FREE but requires registration
This event is FREE, but you must register in advance to attend. Complete the registration form.
Denise Carlos from Las Cafeteras will present A People's History of Music in the United States, a discussion about how music has long been used as a tool to fight oppression and to hope for liberation. The interactive lecture will include parts of a song at the beginning of the session to demonstrate, and will culminate with a writing exercise.
Attendance will be limited to 30 people, and a light lunch will be provided.
Presented by the Center for the Performing Arts in partnership with Penn State University Libraries, Penn State Hispanic Heritage Month Committee, and Penn State Educational Equity Equal Opportunity Planning Committee